POTATO ONION COLD STORAGES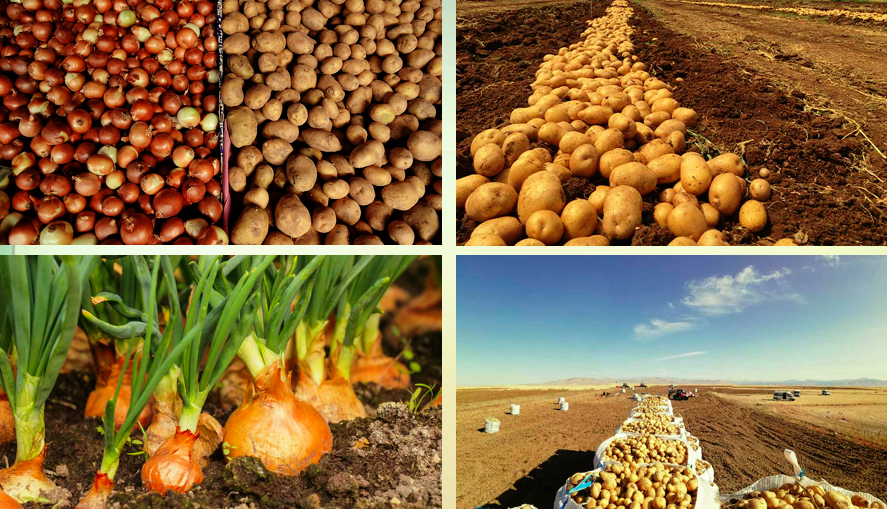 PLANTS THAT SHAPE OUR CIVILIZATION
The cultivation of potatoes and onions and their use as food played a major role in the industrial revolution and the shaping of the civilization we have reached today.
Potato is one of the most important agricultural products not only for our country but also for the whole world, with its high yield potential, rich and balanced nutrient content, and wide usage area. Although its protein content is low, its biological value is quite high. Potato tubers contain significant amounts of starch, vitamins C, B1, B2, B3, and B6, as well as P, K, Mg, CI and S.
Onion is a vegetable that has a special place in human nutrition. It is consumed fresh or dry, and it is also widely used in the preparation of some foods by processing in the drying industry in recent years. The nutrients contained in the onion are as follows; 9.3 grams of carbohydrates, 1.7 grams of fiber, 0.1 grams of fat, 1.1 grams of protein, 4 mg of sodium, 146 mg of potassium.